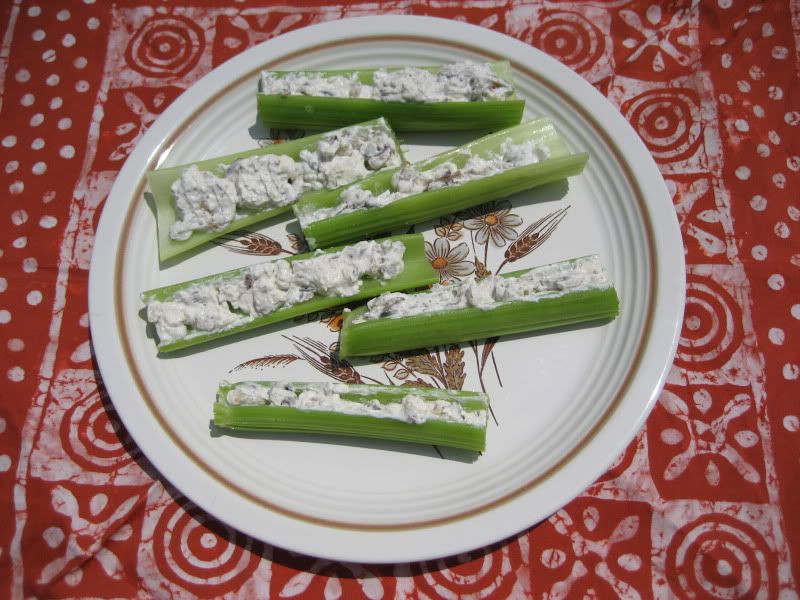 My wife and kids seem to get tired of meat as a large part of every meal, so I am looking for items that I can make for them that does not have meat, like the following Primal recipe:
6 stalks of celery
1/4 cup sour cream
1/4 cup feta cheese, crumbled
1/4 cup chopped almonds, toasted
1/4 t. dried dill
Rather simple, clean the celery and cut off the ends as normal. Mix all of the above ingredients with each other, though only use half the almonds. Fill the celery with the mixture and top it with the remaining almonds, sprinkled lightly. Cut into 4 inch pieces and serve.
While this will not be edible by myself due to the fact that dairy and I are incompatable, my wife and kids love dairy and this would make a quick and easy snack for them.
Should have 4g carbs and 3g protein per serving, which is perfect for those of us who are eating this way.
Print this post