After much disappointment, i have finally had success with coconut flour in baked goods! They're not only grain-free, but sugar-free as well, and edible to everyone in the house. That's the trifecta of impressive around here.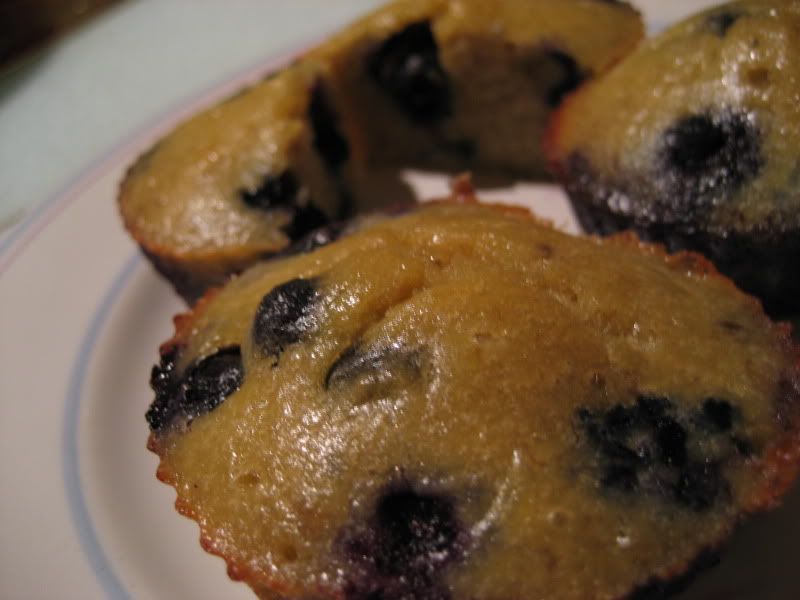 1/2 cup coconut flour
1/2 tsp baking powder
1/2 tsp salt
12 eggs
12 Tbsp coconut oil, melted
2 bananas, mashed
3/4 tsp vanilla
2 packages blueberries
Preheat oven to 375 and mix ingredients (it doesn't hurt to let it sit for a few minutes to give the coconut time to soak up some of the liquid. Bake 20-25 minutes (makes 2 dozen).
That seems like a lot of oil and eggs, i know, but it works.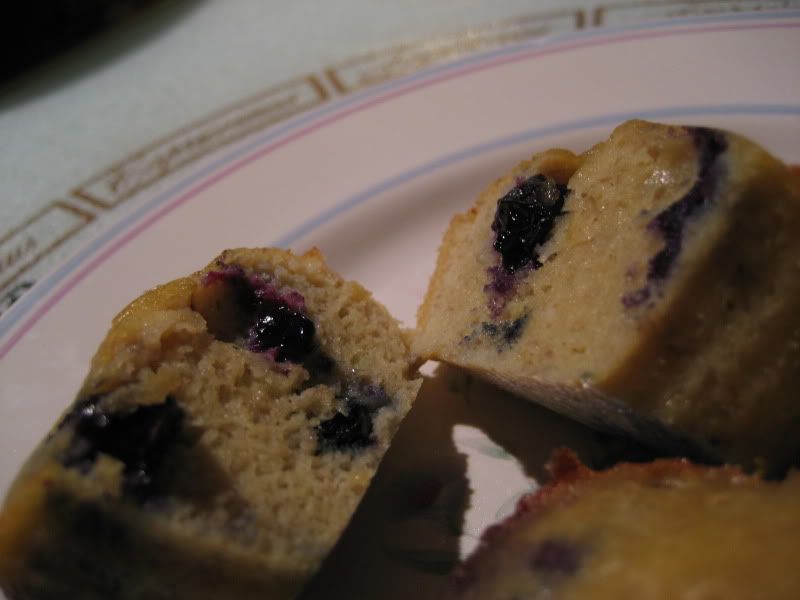 Photographic evidence!
Print this post